Welcome to the team: Martyn Kelsey, Contract Manager
Starting this week as Contract Manager at the Wellcome Genome Campus Conference Centre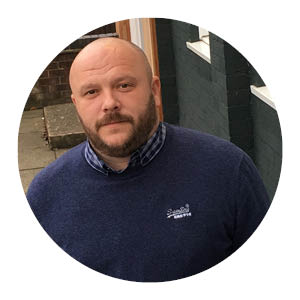 We are very excited to welcome Martyn Kelsey, starting this week as Contract Manager, to the Wellcome Genome Campus Conference Centre team. Martyn's role will be to optimise all Conference Centre's contracts by reviewing and negotiating the best possible outcome for the Conference Centre. In turn, this will allow us continuously to improve service levels for the benefit of everyone.
To get to know him a bit better, we asked Martyn to tell us a bit about himself and his varied work background, and it proved an excellent read!
"I am excited to be joining the Wellcome Genome Campus Conference Centre in February in my new role as Contract Manager, to which I will bring a wealth of management experience, developed through some very high-profile experiences.  I believe in striving for improved service delivery in all roles I have undertaken, which I will continue to maintain throughout my career at the Wellcome Genome Campus.
My professional life has seen quite a varied background and certainly defined me as both a person and a manager. I started out as a newly-qualified secondary school PE teacher back in Leeds, but quickly realised that teaching probably wasn't my life career and I made the bold choice to join HM Prison Service in 1999.  This saw me posted over 200 miles away from home to Europe's largest young offenders prison in Feltham, London.  This was a huge eye opener and I enjoyed it, despite its awful reputation for violence, which it still holds today.  I progressed through the operational ranks and left in 2009 for a new challenge at HMP Littlehey in Cambridgeshire, where my family and I have now settled.
In 2012, I transferred into the Audit & Inspection team for the Home Office, which saw me based out of Westminster and working for department then of the Home Secretary, Theresa May.  This role saw me heavily involved in the UK and Wales 2012/2013 prison closure programme through the auditing and inspecting team.  During this 2-year posting I compiled detailed assessments of just over 50% of the UK prison and secure hospital estate, which became an incredibly unpopular role within the estate due to threats of closures.
Due to the strains of constant travel and my daughter being ill, I left Home Office employment in June 2013, after 14 years of service. During this time I had risen from a landing officer to working for the Home Secretary as a senior Governor grade at an accelerated rate, rarely seen within a national department.
My first role outside of Government employment saw me join Marriott International as a HR Manager, based at the Huntingdon Marriott.  This contrasted greatly with my previous role and it did take time for me to adapt to being a civilian manager.  Whilst there I set up an initiative creating working opportunities for people with disabilities and successfully integrated numerous young people from a disability background into Marriott departments, which received quite a lot of publicity at the time.
After a short stint at a local digital media company, in 2015 I moved to SABA (then Vinci Park ltd) as Security & Asset Manager of the Addenbrooke's Hospital contract, and have held this position until now.  The contracted services for parking, security, access department, bus service and my creation – a National Training Centre at Addenbrooke's – saw numerous internal and external awards being won by my teams and continue to function at the highest level.
Outside of my working history, I am a keen family man who spends many hours travelling between my children's sporting activities.  This could be my daughter's gymnastic requirements or my academy footballing son, who has training and matches across the Midlands.  Between working and others' sporting needs, I can sometimes enjoy time with my wife and the dog.  But this can always be improved, so I have been told."
Back to top