Gardening during lockdown
Guest blog by Lee Outhwaite, Head Gardener at the Wellcome Genome Campus
As anyone who has visited the Wellcome Genome Campus will know, the grounds are something to behold.  This effect is the result of the care and commitment of the Campus Grounds Team, who work hard throughout the year to keep it looking seasonally spectacular.
Here, Lee Outhwaite – who guides the team as Head Gardener, and who can currently spend little time on the gardens due to the Campus closure – inspires us to use our time at home to rethink our gardens (or flats!), grow our own plants, and use the wealth of resources online to become more horticulturally savvy.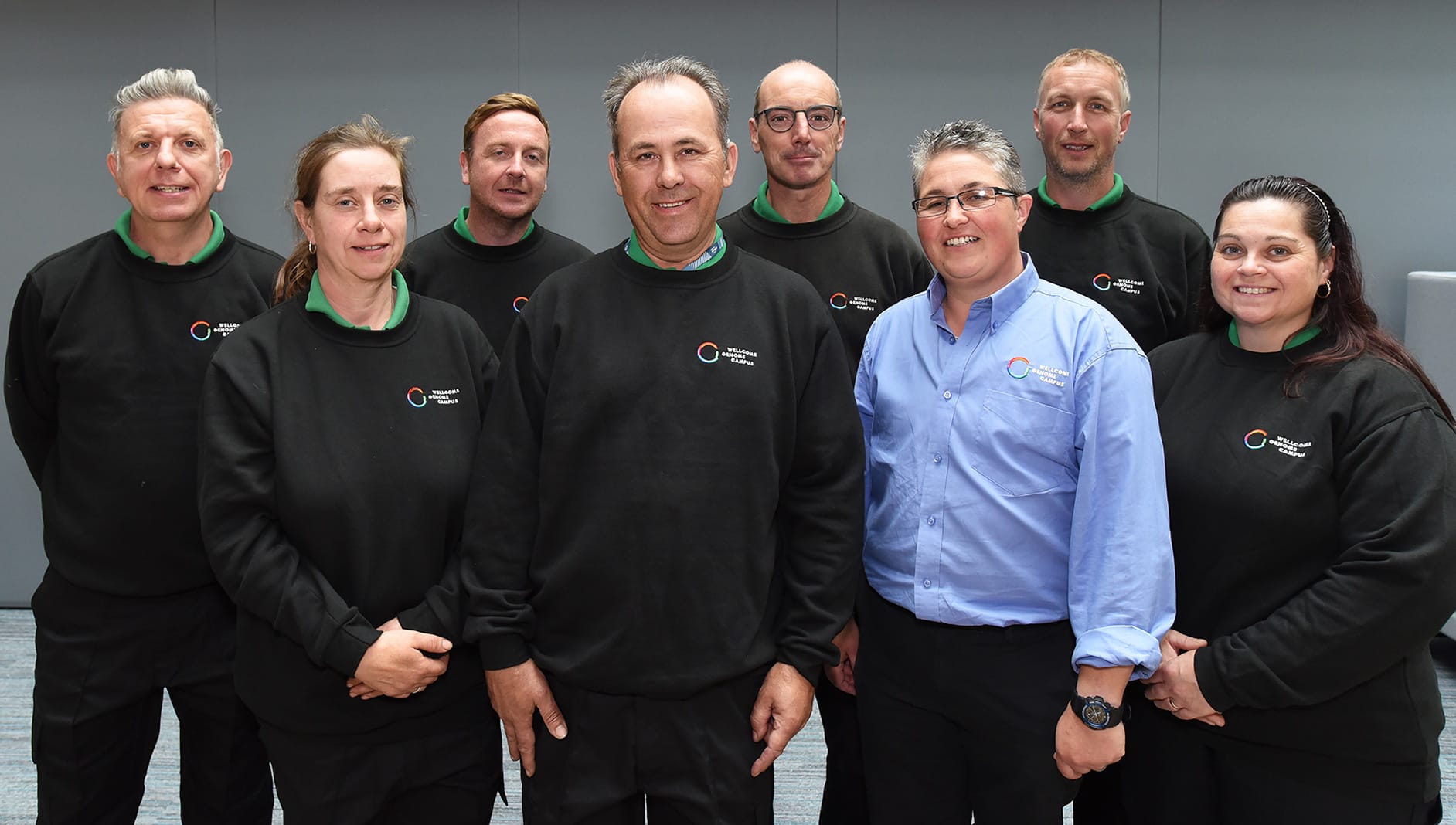 During these challenging times, we must remember the importance green spaces have on our mental health and wellbeing.  Some of us luckily have gardens, however big or small, and we are able to use this time to weed, cut lawns, prune or just sit and read a book listening to the nature around us.  However, what about people who don't have gardens, or room for pots?
Even though we are currently only able to have minimal exercise and interactions with nature outside of our home environment, that shouldn't stop us enjoying our gardens or plants.  Here are different options and creative ideas for you to get stuck in.
Tackle your borders
If you have a garden, maybe use this time to redesign a bed or border. We generally all have an area that we would like to change or that looks a little tired, so now would be great time to do this.  It may be difficult, right now, to think about replanting an area when access to plants is so limited, but some local garden centres are delivering: check the Internet to find a nursery near you.  Generally, these smaller nurseries produce their own plants, so you will be reducing your carbon footprint and supporting local businesses.
You have plants in your garden, however, so use this time to master propagation.  Right now, softwood cuttings can be taken, herbaceous perennials can be divided. Plants should be divided every three years, to keep them healthy.  This is a great activity to do with children as well, and growing your own plants from existing plants gives a huge sense of achievement. The RHS website gives great tips on doing this.
Take a photograph of the area you would like to renovate, overlay some tracing paper, or greaseproof paper and redesign it on this.  Maybe create a theme.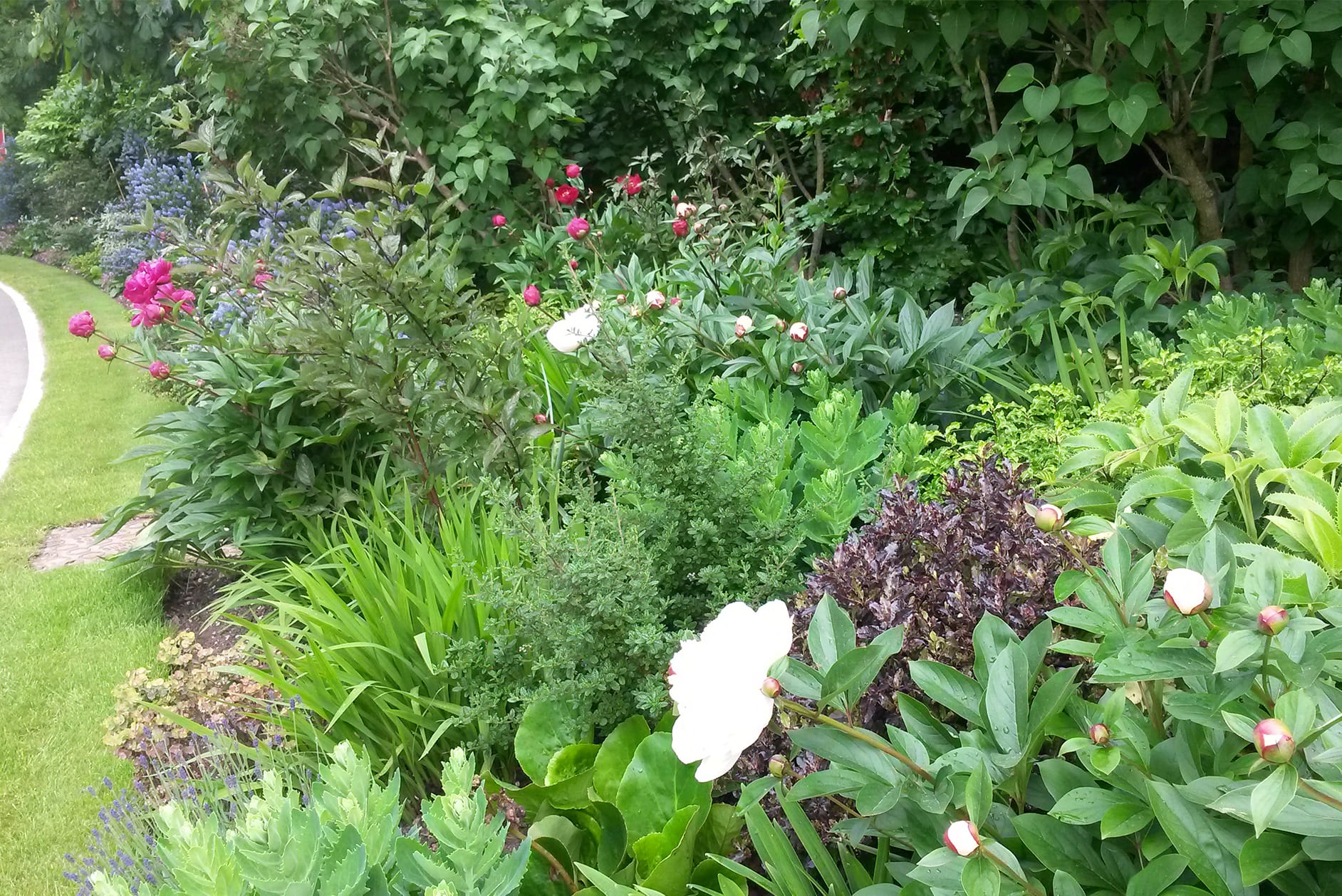 Sustainability: at the forefront of the modern gardener's mind
One of the gardening trends for 2020, is sustainability; taking action by reducing your chemical use, reducing peat use, and reducing your plastic use. By producing your own plants, you are supporting this idea.  And don't worry, not every cutting or division will succeed first time – even the best have failures but you're not hurting the parent plant, so you have nothing to lose by trying.
Maybe you could support Plantlife's 'No Mow May' campaign?
Or you could learning new skills.  Use websites, such as the RHS to gain knowledge, sign up to their newsletter, or listen to their podcasts.  World Radio Gardening is also a great station to listen to online; gardeners from across the country have features on air.
Only a small outdoor space or none at all?
What if you only have room for pots?  How about encouraging and supporting biodiversity during this time.  If you cannot source the usual spring bedding plants right now, try going online and buying some wildflower seed – from reputable sources only – and sowing mini meadows in your pots and planters. (By reputable, I mean that the company supplying the seed should be a well known company – check by doing a quick Internet search. Also, the seed you purchase should be native and not from imported sources, which could introduce alien or invasive species.) Sow any flowers with single, open blooms and generally pollinators will enjoy them.  Maybe combine 'cut and come again' lettuce and nasturtiums? ('Cut and come again' is when young leaves can be continually harvested for many weeks, encouraging the plants to produce more new leaves.)
So, you have no garden? No problem – you could grow micro veg on a windowsill.  These immature seedlings are used a lot in restaurants because of their strong flavours.  Even though the plant is under developed, the taste is sometimes better than mature specimens.  Give it a go and transform your salads.
Many of us now recycle our plastic and tins, so how about using some of those tins to create a window box effect of fresh herbs.  Again, things like basil are easy to raise from seed, which you can purchase online.  Place this on a sunny windowsill to bring a garden indoors.
Want to add some colour around the house but you have no garden?  How about making some paper, spring flowers to brighten the indoors?  Below are some examples of some I made earlier – in case anyone is not sure, as my creative skills are not the best, I have tulips and lavender; both easy to make and there are lots of designs online to copy – great to do with the kids too!
How about starting a short online gardening course this week?  There are many distance-learning options, such as the Horticultural Correspondents College and Academy of Distance Learning. They all have a range of courses from design, to pruning, to garden history.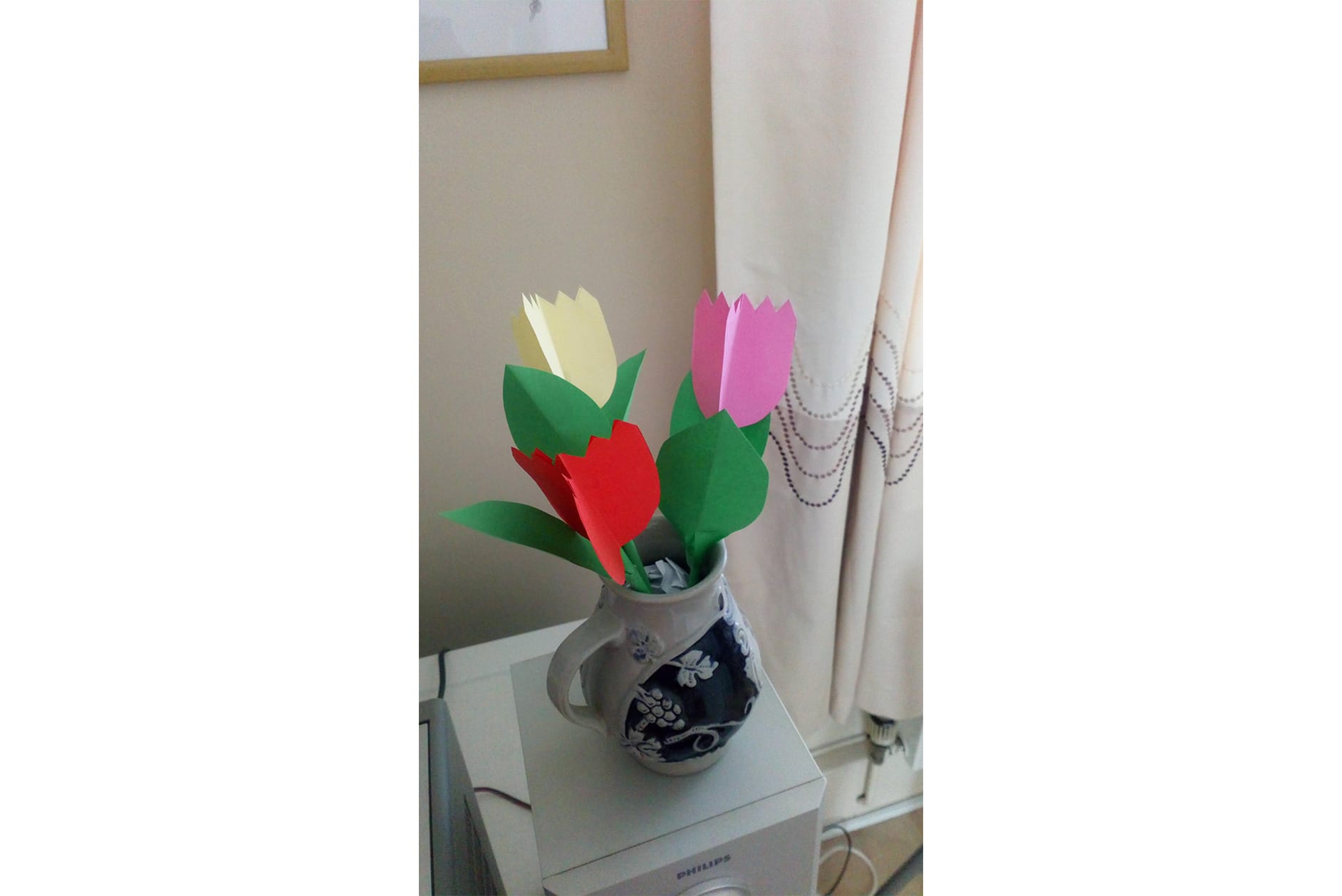 So you see, it's all about being creative and not to be put off because of current restrictions.  The definition of a garden is 'an area where plants are grown and cultivated'; and I hope that this has shown you, you don't need an acre of ground to be classed as a gardener.
And remember, by helping to encourage biodiversity, reducing your carbon footprint, and making spaces green, you will be supporting the Earth Day Challenge!
Back to top