Free to Feed at Hinxton Hall Conference Centre
How we support mothers and families attending events
We are delighted to have joined the 'Free To Feed' campaign launched in South Cambridgeshire as a partnership between the NHS, County Council, District Councils, local communities, and independent, voluntary and charity organisations. The campaign aims to normalise breastfeeding in public and we are proud to join as a breast-feeding-friendly location.
The Free To Feed campaign was launched to help mothers who breastfeed and/or pump for their baby, to feel confident and relaxed. Breastfeeding can be challenging for mothers, and doing it in public can cause them anxiety. That's why it's important to support mums by stating that they are welcome to do so in public in our venue, as well as providing a more private space for them to do so, if they prefer.
Our Family Room is a dedicated space for mothers who are breastfeeding or pumping, as well as for parents and carers who want a quiet and safe space to care for their young babies and children. The room has a nursing chair and other comfortable seating, a privacy screen, a padded play area, microwave, highchair, and fridge for storing expressed milk, baby food, or medications.
The phone in the room connects through to Reception, meaning that the Reception team are on hand to help with any issues or requirements without guests having to leave the room.
Importantly, we have the technology to allow meeting organisers to live stream their event sessions to the television screen in the room, so that parents can continue to follow virtually, should they wish to do so.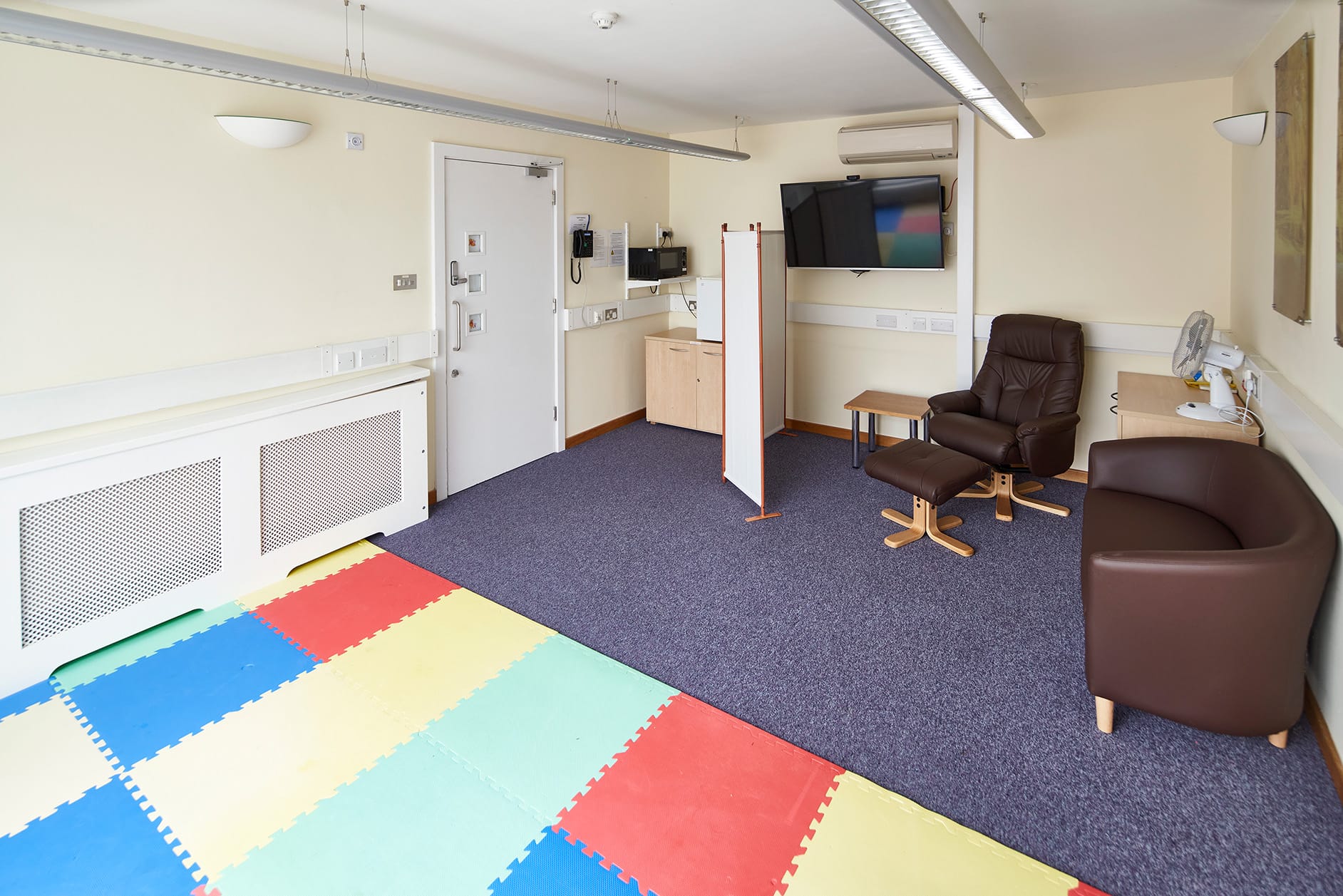 Feedback from delegates and guests has been very positive about the Family Room, which allows them to attend meetings and conferences, use the nursing room during breaks or whenever they need to, and still feel part of the event. When they leave us, our guests often comment that this standard of facilities should be offered in other venues, and that the Conference Centre on the Wellcome Genome Campus offers something that makes them feel welcomed from start to finish.
Karen Mullarkey, Receptionist
We are very proud of our Family Room and encourage other conference venues to do the same: create a dedicated space for mothers and families! Doing so contributes very positively in helping women pursue their careers, without having to sacrifice other areas of their lives.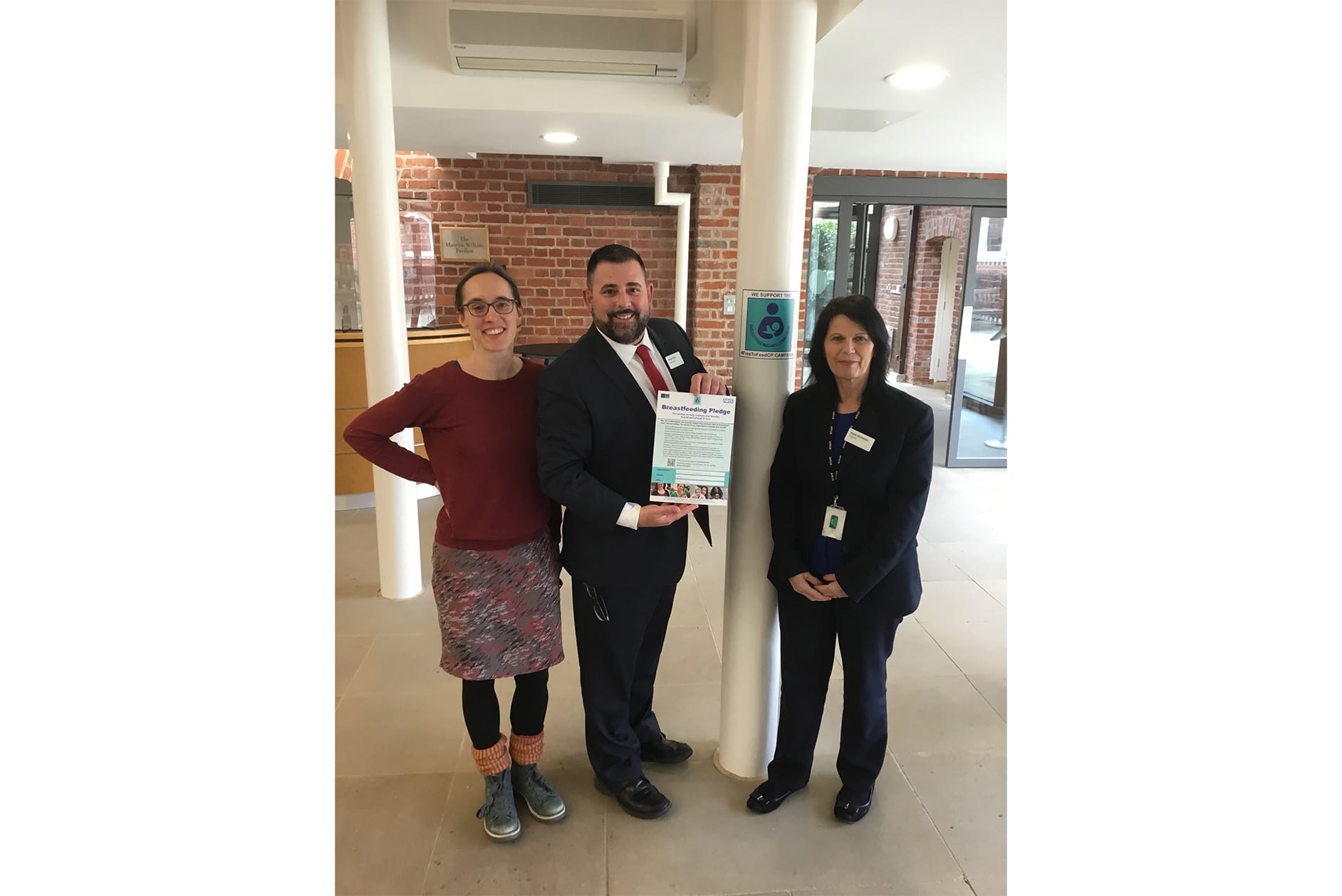 Hinxton Hall Conference Centre staff holding the Breastfeeding Pledge. Right to left: Karen Mullarkey (Receptionist), Myles Colby (General Manager), Emily Boldy (Marketing Manager and room user!)
Back to top