Ensure the quality of your hybrid meetings
Professional quality camera
With many meetings and events switching to hybrid it's important to ensure every participant has a quality experience. A key part of this is the type of cameras being used, and having professional AV support – whether that's on the day or in the pre-planning.
The cameras available for events at Hinxton Hall are selected to match your event needs. For instance, with multiple PTZ/Robotic Video Cameras positioned around the room and operated remotely by one AV professional you always have a good shot, without the need for multiple camera operators.
There's also the option of using the broadcast video camera option. Operated by an experienced AV professional, this produces high-quality dynamic shots. These are very versatile for hybrid events, where quick focus and adaptability are essential.
For those using a green screen, the Cinema/DSLR Camera offers many lens options for perfectly composed shots, and work well for high quality pre-recorded segments that would benefit for a stylish approach.
Whatever you need to achieve, we have the packages and the professional AV support to find you the most suitable option for your event.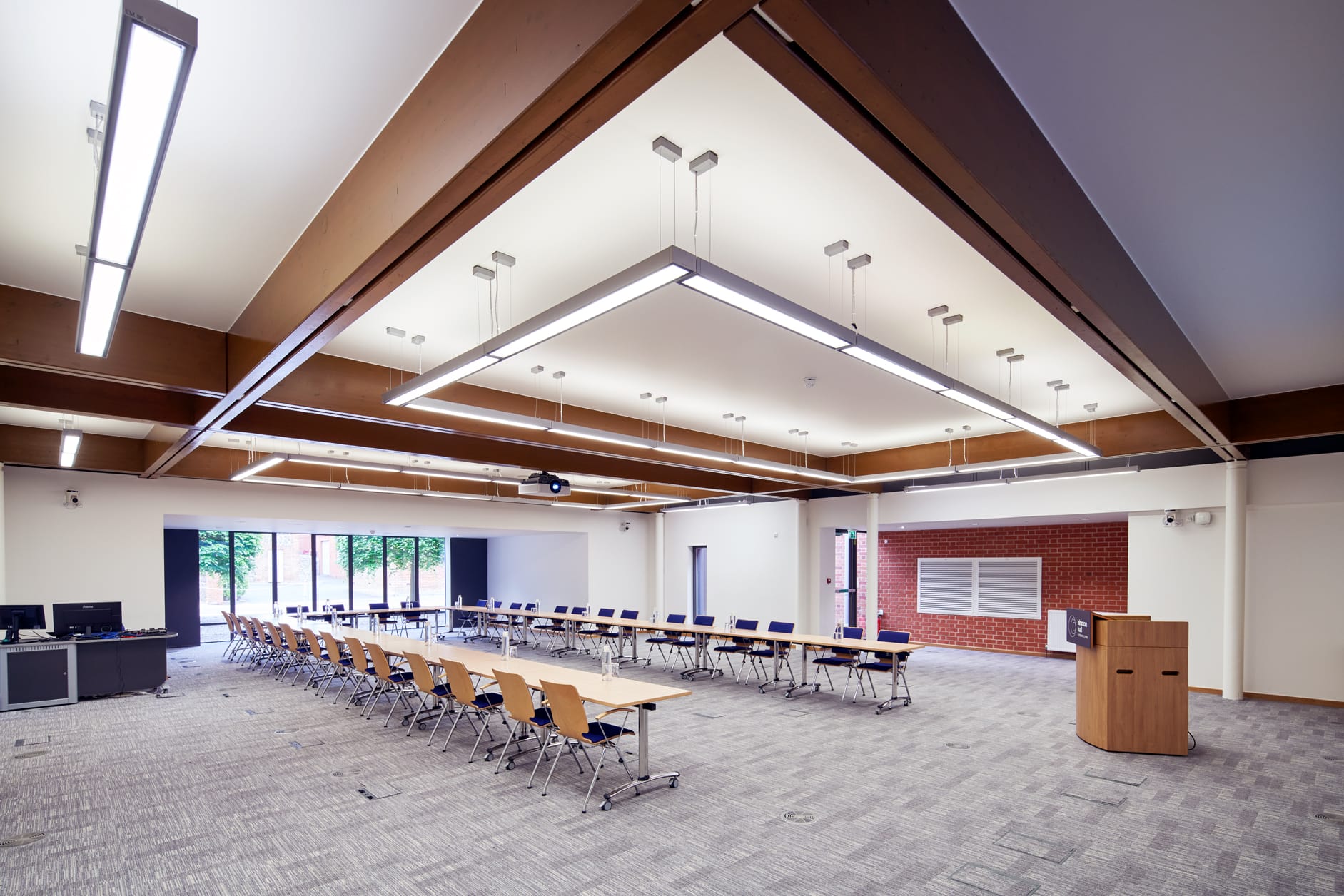 Back to top