Case study: Cambridge Tech Week 2023
Interview with Rachel Kerr, Head of Events, Cambridge Wireless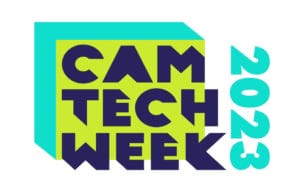 We are very grateful to Rachel Kerr of Cambridge Wireless who has taken the time to share her feedback on the experience of choosing Hinxton Hall Conference Centre as the venue for the first two days of the inaugural Cambridge Tech Week (9-10 May 2023), which welcomed 360 delegates in person on each day, with plenty more online!
Video: Cambridge Tech Week at Hinxton Hall
Q: Please tell us a bit about the background of your organisation and your meeting.
RK: This was the inaugural Cambridge Tech Week. The idea of holding a Cambridge tech week, similar to equivalents elsewhere like London, was the brainchild of Ann Fisher, who used to be on the Cambridge Wireless board, and had been brewing the idea over since lockdown. We have a lot of experience in running events in the same field, and Ann asked Cambridge Wireless to organise it. We wanted it to be as collaborative an event as possible, so we worked with local bodies such as the University of Cambridge, Cambridge&, and Cambridge Enterprise and formed a steering committee, that developed the idea, brand, and content.
As for Cambridge Wireless, we are a membership technology organisation that runs events, accelerators, and posts jobs and news. Our motto is 'network, learn and grow'!
Q: Could you tell us why you chose Hinxton Hall Conference Centre to host your event?
RK: Quite a few reasons. We have been running the Cambridge Wireless International Conference at Hinxton for quite a long time. There aren't many venues in Cambridge, or the surrounding area, that can hold so many people. We wanted an auditorium, a large breakout room, other smaller rooms, and an exhibition space. There aren't that many places that can give that.
Another thing that is unique to Hinxton Hall and stands it out above the rest is the staff. It is so reassuring to always work with the same team; the longevity of staff – event organisers, and most of the rest of the team – is impressive and a real bonus. We have worked with you for years, you know what you're doing, and it's another reason I'd always chose you over anywhere else.
[Thank you, we love hosting your events too!]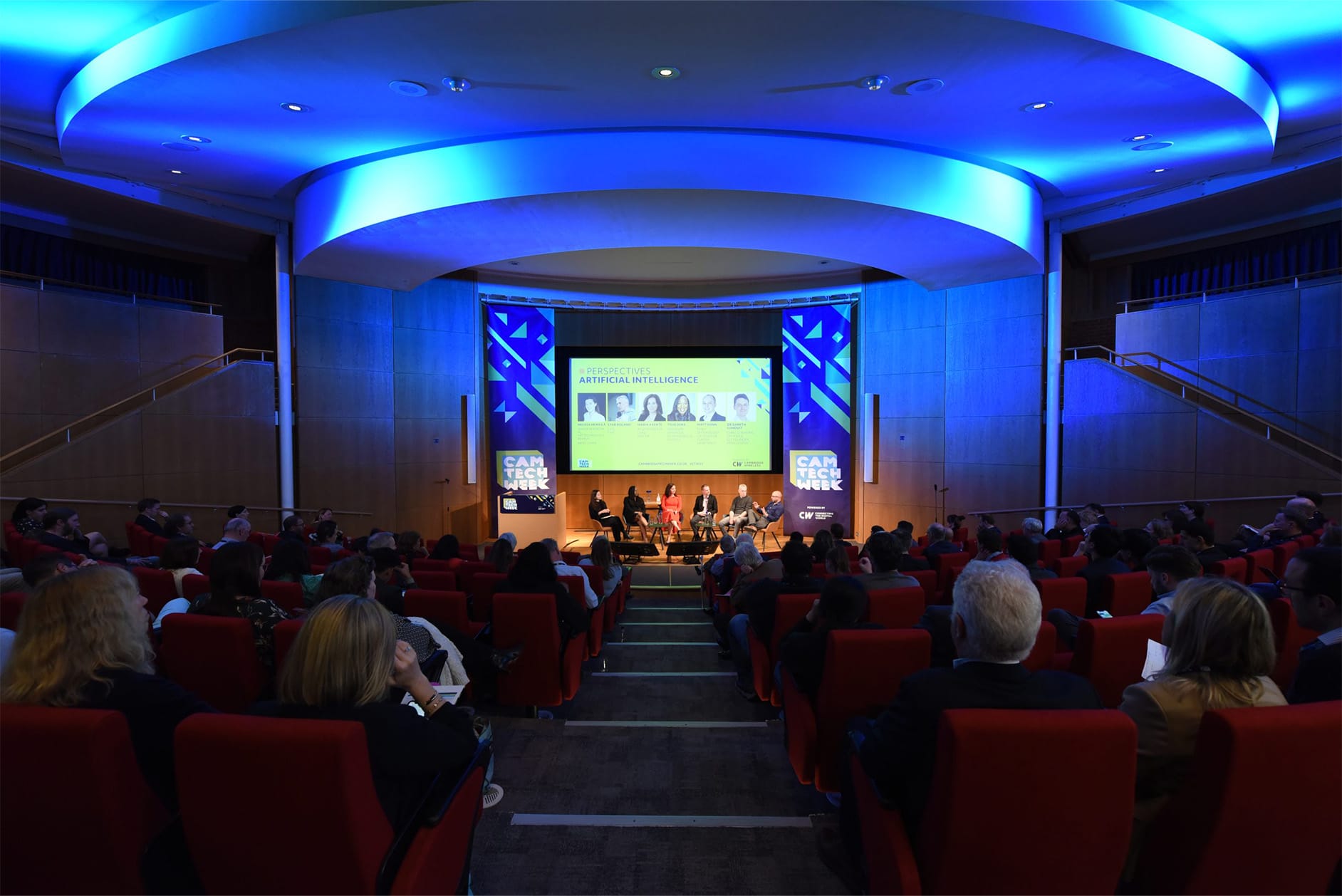 Q: What did we do to make your event successful?
RK: The handholding in the run up! I knew I could always count on you for support. You even think of things before I have. Also, the staff on the day were brilliant and so helpful – we received great feedback about them.
Q: Did your event need any adaptations and how did our team support you with this?
RK: Cambridge Tech Week featured some really exciting and fun exhibitors, and you accommodated them so well. In the event space we had cars, robots on purpose-built shelves, needed Ethernet cables in unusual places… whatever we asked for, it was never a no. If you could not do exactly what we'd asked, you always offered a satisfactory alternative.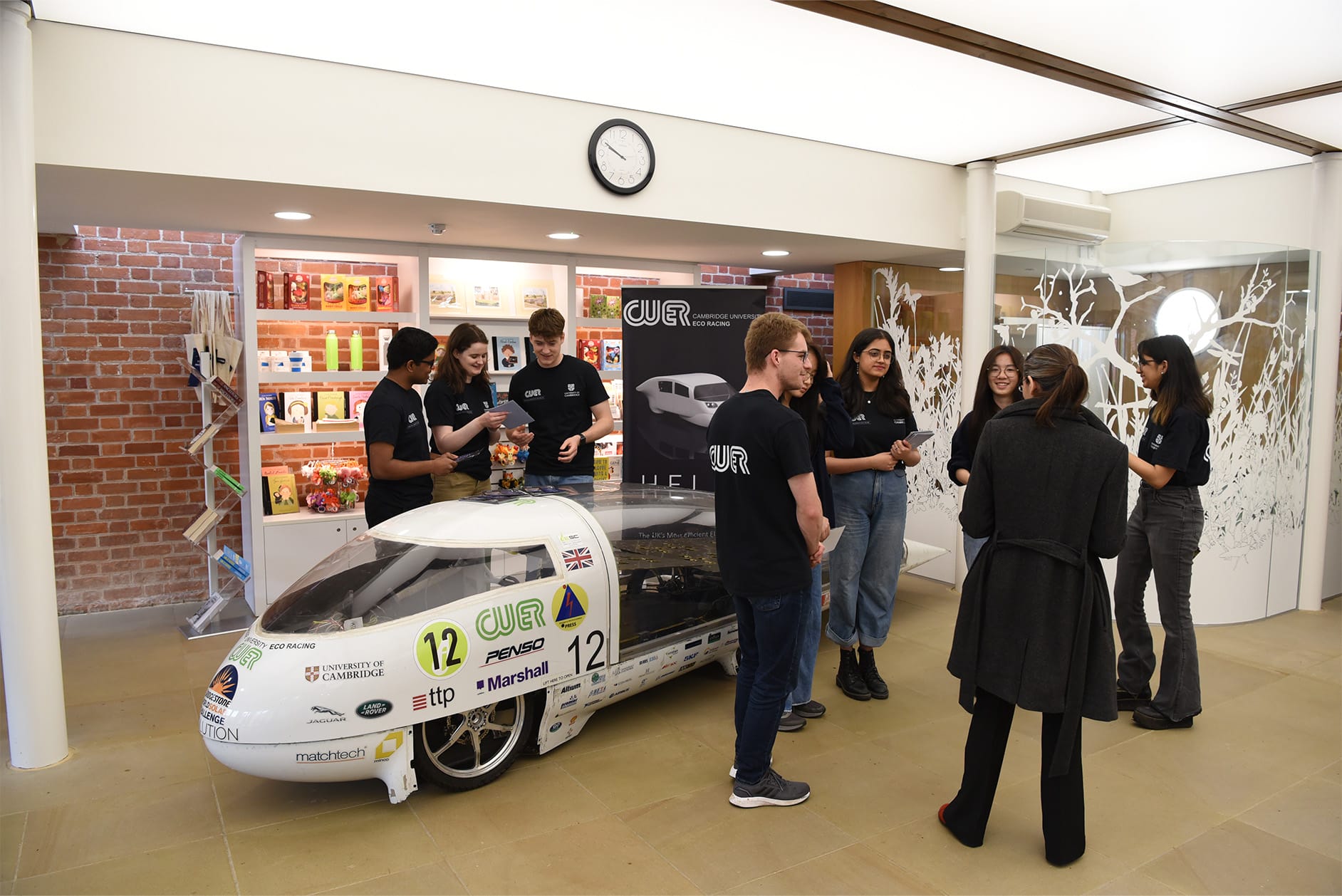 Cambridge University Eco Racing's Helia car and support team
Q: Is there anything you would highlight as making the Hinxton Hall Conference Centre and its team stand out?
RK: Great rooms, spaces and staff. I wanted to give Rebecca (Conference and Events Manager) Sunil (Duty Manager), Karen (Receptionist), and the night porter a particular mention, it's always a pleasure to work with them.
Q: What elements of your event do you think worked best online?
RK: From this and other virtual events we've held, I'd say the most popular element is the straightforward talks. We used a different online portal for the one you offer via Venue AV [Hinxton Hall's in-house audio-visual service]. But we did work with Venue AV on many other aspects such as the filming, and they were incredibly helpful, even helping us with a platform that wasn't their own.
People being able to message each other via the app and set up meetings to meet in person was well used and lead to over 80 meetings in the partnering lounge.
Q: What sort of feedback did you receive from delegates about the online/virtual format?
RK: Positive. Lots of people wanted to watch the talks on catch up.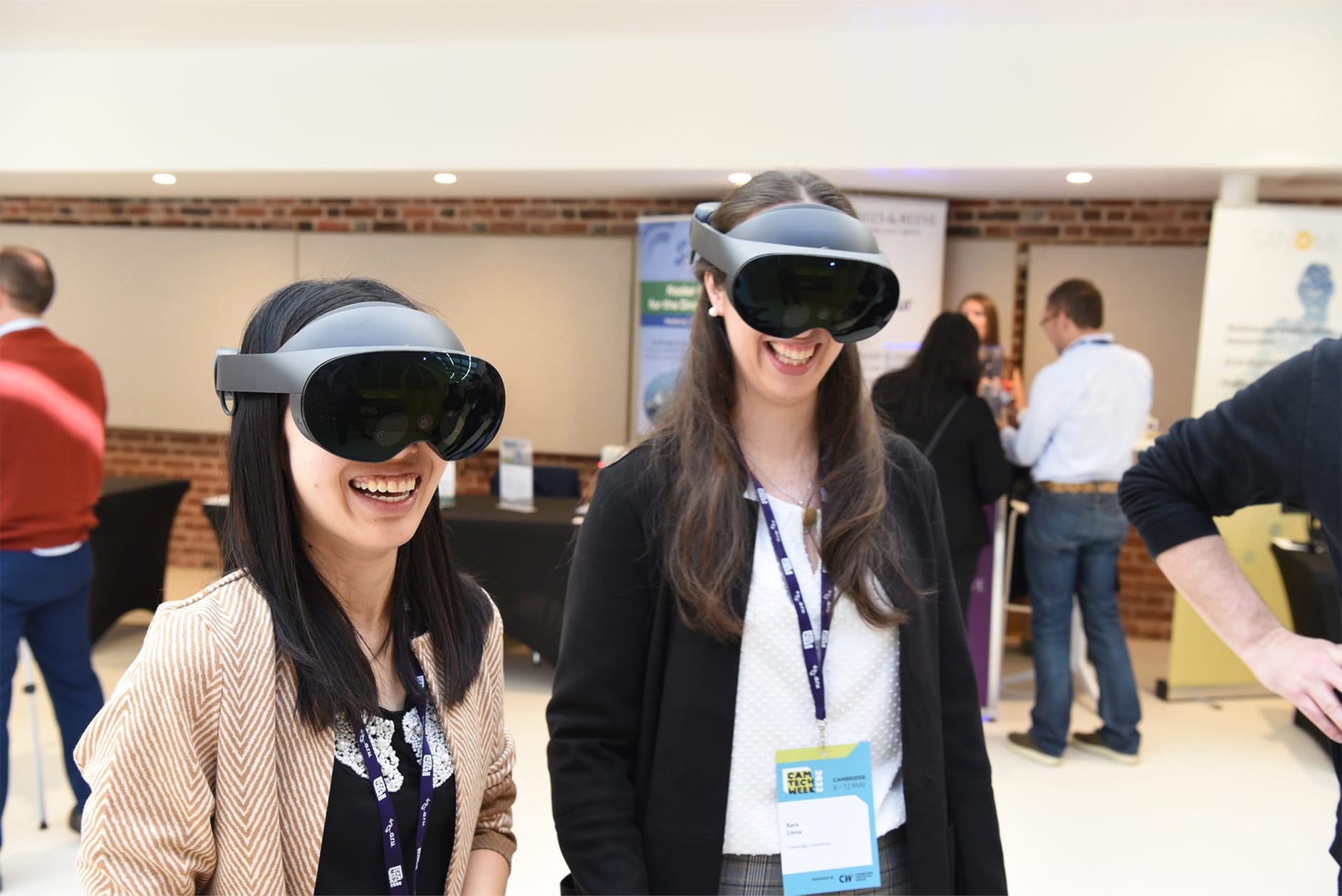 Thank you so much for your compliments and your time, Rachel. It's great to hear you are so happy with how the inaugural Cambridge Tech Week went at Hinxton Hall. We look forward to the next one, as well as Cambridge Wireless International Conference 2023, coming to Hinxton in December!
Photo credit: Stephen Bond
Back to top