Audiovisual provision in the era of social distancing
Interview with Chris Watson, co-founder of Venue Audio Visual 
In a time when personal interactions and conferencing have been greatly impacted by the COVID-19 pandemic, we spoke to Chris Waston, Director of Venue Audio Visual, about how technology can help us continue meeting and enjoying the benefits of this essential professional activity.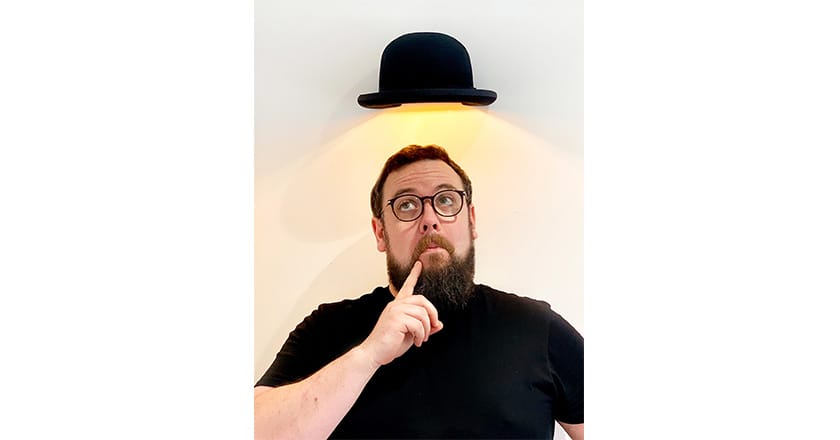 Q: Please introduce your company and its offer
A: Venue Audio Visual is based in Cambridge and offers technical event production, video production, equipment hire, and installation services. Other than the Wellcome Genome Campus Conference Centre, we work with many establishments across the city, including extensively with Cambridge University and the premium Cambridge hotels.
Q: How long have you been running the AV at the Wellcome Genome Campus Conference Centre?
A: We have been working with the Conference Centre for over 16 years and in 2015 – when the venue re-opened after refurbishment – we became an embedded supplier, providing the Conference Centre with technical support for all of its events.
Q: What services you and your team normally provide for the Conference Centre?
A: We liaise with the Conference Centre's event team and the client to establish their requirements and vision for their event. We run all of the AV equipment during the event, which includes microphones, projection, presentation slides and media, as well as filming and streaming, when required. We also provide a whole host of additional AV services for clients who have complex requirements or who want to give their event 'wow' factor.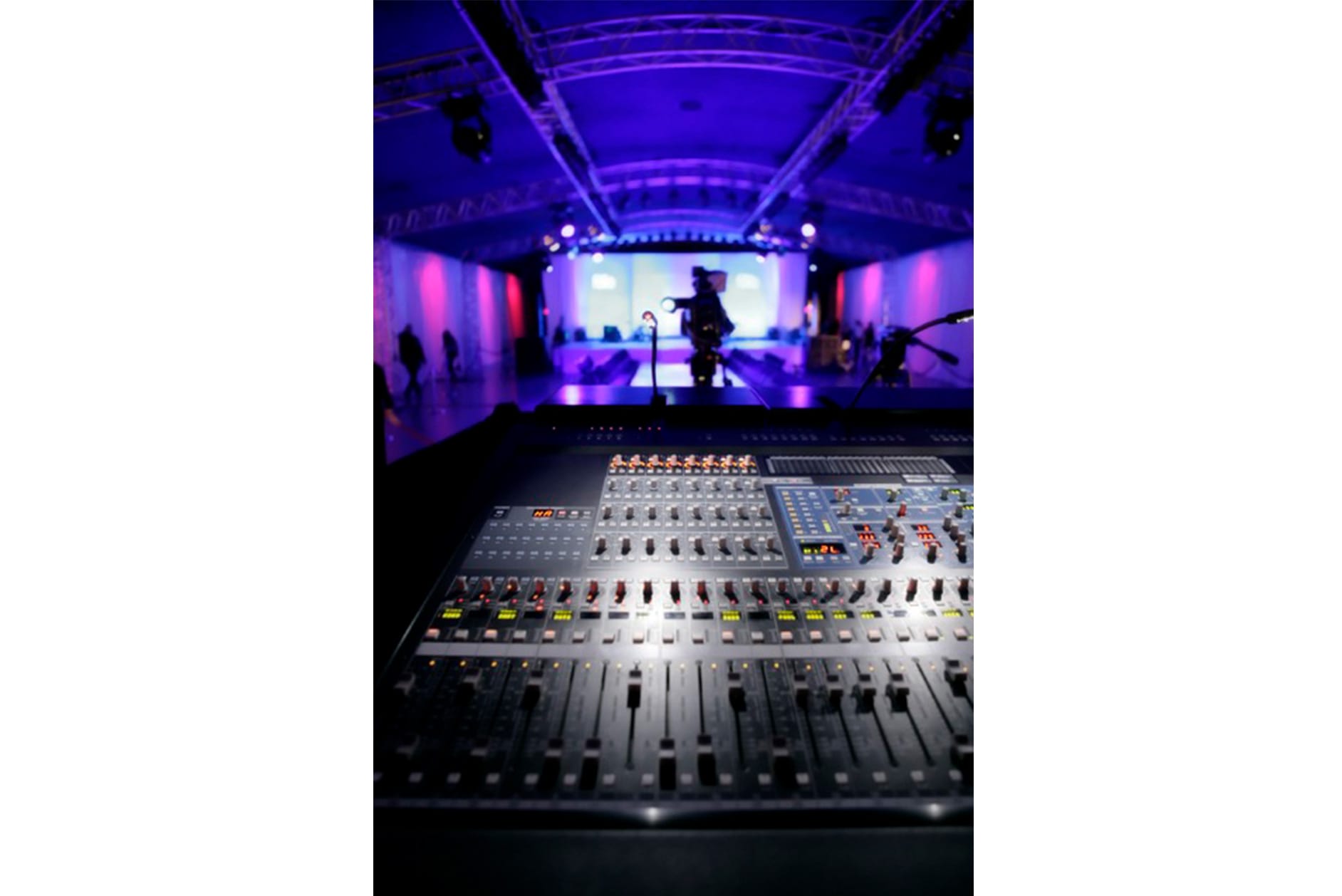 Events and AV during social distancing
Q: What technologies can you offer clients now, during lockdown, and then whilst we're back at work but respecting social distancing?
A: During the full lockdown, we have created a Virtual Conference platform to allow clients to hold their conference entirely online. This is secure online portal which bring together many of the elements of a face-to-face conference, such as watching talks, the ability to interact and ask questions, and attend poster sessions and chat with the authors. We created this portal in a short amount of time for Wellcome Genome Campus Advanced Courses and Scientific Conferences, who very quickly thought to move their larger events online, rather than cancel them.
Now that it is up and running and proven to work well, we are adding extra functionality.  We envisage that this platform will be incredibly useful during a 'hybrid' situation where, for instance, 50% of the audience and speakers are physically in attendance and 50% are remote. It will allow the remote participants to not only watch the conference sessions, but also engage with the speakers and be involved with different sessions outside of the meeting room.
Q: What restrictions do you envisage will be put in place for face-to-face meetings, and what challenges do these bring from a technical point of view for you?
A: I think one of the biggest challenges is the likelihood that travel to events in the UK from abroad will be severely restricted, especially from countries still grappling with Covid-19. Many of the conferences held at the Wellcome Genome Campus Conference Centre have audiences and speakers from many countries. Not only will we need to ensure that we can stream the programme to a remote audience, but we also need to ensure that presenters can give their talks remotely. We had already been streaming live events regularly and incorporating the odd one or two remote presenters during a conference, however the challenge will be coordinating large numbers of remote presenters to ensure we can maintain the flow of the conference. This will require careful planning and good communication between the event organisers, presenters, and our technical team.
Q: Have you got any new or exciting products that could help ease event organisers or delegates back into face-to-face meetings?
A: We have invested in the latest robotic cameras*, control and streaming equipment, which allows us to deploy 'hybrid' conferencing solutions into any conference room regardless of size. But I think that, above all else, the key to giving event organisers confidence in easing back in to face-to-face meetings will be assuring them that they can be confident that our technicians will be working very hard to take the technical headache away from them. We have years of experience in integrating live and online events, so our key message to clients is that that we will make the process of easing back in to hosting conferences – even hybrid conferences – as hassle free and smooth as possible.
*Q: What are robotic cameras?!
They are cameras that can be controlled remotely over a computer network to pan, tilt, and zoom.  They deliver high-resolution video and there is very little delay when transmitting the video and sound.  We are now equipped to set up these up in many different rooms, which we could – if we wanted – control from one remote position.  I get very excited about this type of thing, but accept it's quite geeky!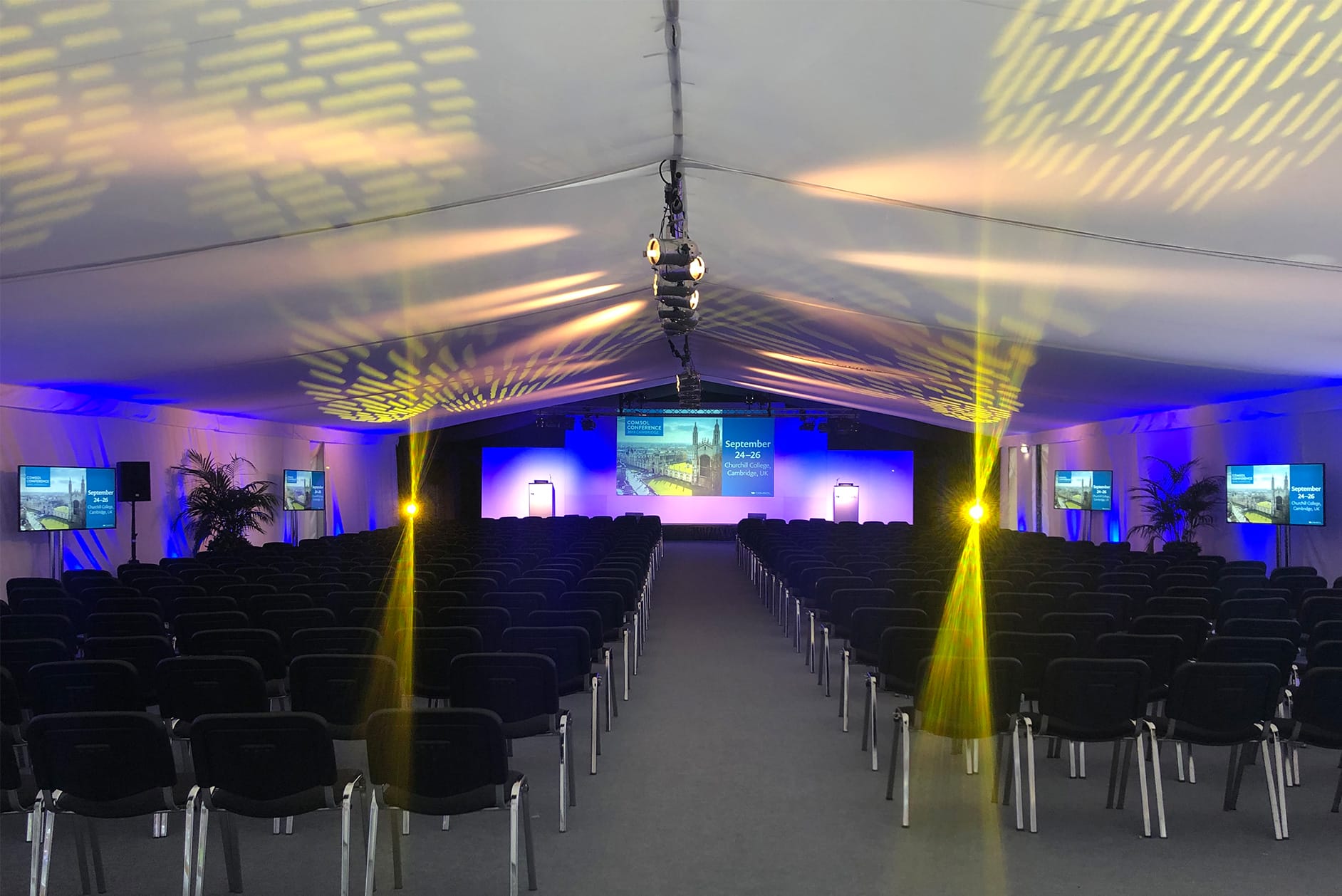 Planning your event
Q: What do you think is the key to running a seamless event from an AV point-of-view?
A: Communication between the client and technical team is absolutely key. We have absolute confidence in our technical team and our vast array of high-spec equipment, but none of this can be implemented to its full potential if the client's vision for their event hasn't been communicated in detail. Setting aside the time to focus on AV can sometimes be tricky for event organisers, as they have so many other things to deal with simultaneously. However, we often find that we are able to flag up issues and offer solutions to elements of an event that would otherwise have compromised its smooth running.
And tea . . . events always run more seamlessly if the technicians have access to a nice cup of tea!
Q: How can event planners best assist their AV supplier to do a good job?
A: Time. Give your AV supplier plenty of time to plan the technical aspect of your event. This is not to say there wont be last minute changes and additions, this is a given, but the earlier you can engage your AV supplier, the better, more innovative, and well executed your event will be.
Q: How far in advance should an event organiser start thinking about their AV requirements?
A: It's never too early to have a discussion with your AV provider about your event. Ideally, this would be before you have even chosen the venue. We have worked on so many events where the venue is completely inappropriate for what the client needs to do within it, and that affected the overall success of the event.
Final, fun Q: What is your favourite/the coolest AV service you offer?
A: We offer so many services it's hard to choose! I do always enjoy the opportunity to go crazy with lighting, projection and sound to really transform a space for a gala dinner or awards ceremony. These can look stunningly cool.
However, as an engineer with a creative streak, I'd have to say that the coolest service we can deliver is the one that begins in a client's mind. We thrive on clients asking us if we can do things for which there is no 'off the shelf' solution. So we get creative, we engineer a solution, and we make it happen. There is nothing more rewarding.
Back to top