10% off virtual team building events before Christmas
Virtual alternatives to getting together over the next couple of months are definitely something to consider!
With so many of us working from home, and the traditional work Christmas parties off the cards for this year, virtual alternatives to getting together over the next couple of months are definitely something to consider.
We work with two companies – Ace Bar Events and Zing Events – who offer very different types of virtual team-building activities, and will hopefully be able to offer the right style of event for your team.  Excitingly, both are offering 10% off any virtual team building event booked with them through us between now and Christmas!
Ace Bar Events
In normal times, Ace Bar Events provide mobile bar hire, world-class flair bartenders and crafted drinks menus for private parties and large-scale corporate events.  They have now successfully moved their business online, and offer online mixing and tasting masterclasses, sending out all the drinks and equipment necessary beforehand.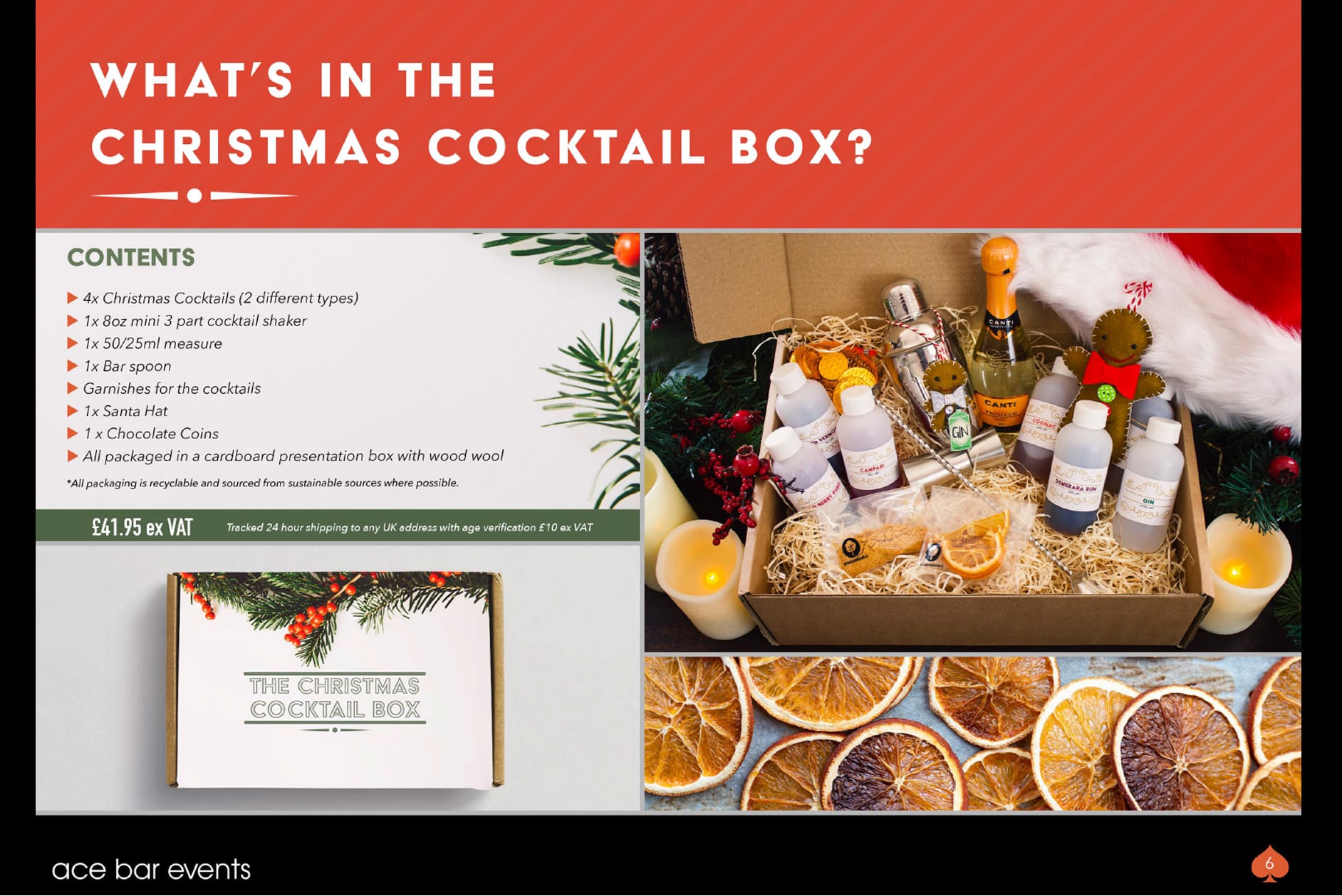 Online Christmas Masterclasses
The Christmas cocktail box – a box with everything you need to make four smashing cocktails (excluding glassware, although this can be added if you like) and some Christmas-themed bits, is sent out to your colleagues, ready for an hour-long online masterclass with expert Andy Collinson. Once you've learned the skills, relax and enjoy the cocktails with your colleagues.
Gin, whisky, wine and beer tasting boxes – if cocktails aren't your thing, why not try a tasting, where guests will be taught about the history and production techniques as well as the characteristics of the drink.
Non-alcoholic mocktail version also available
Online masterclasses are streamed live, but pre-recorded classes with your branding can be prepared in advance for an extra cost.
Contact us if you're interested in organising a virtual event with Ace Bar Events and getting 10% off!
Zing Events – team building with a twist
Zing's new and original corporate and team building exercises are challenging stereotypes and re-engaging teams all over the UK, and even further afield.  What's more, for these times of remote working, they've taken all of their experience running in-person activities and developed some of the most innovative and enjoyable remote activities in the team building sector.
Zing Events are conscious that the physical distance of remote working can quickly turn into emotional distance, and are keen to help bring teams back together through team building activities are fun, engaging, interactive and creative.
Specially designed to combat remote teams having low morale and to stop them from feeling disconnected from the rest of the workforce, Zing have created these three brand new activities:
Let your employees know that their wellness and mental health is at the forefront of your business' priorities, get together regularly, and have some fun!
Their other two most popular virtual experiences are:
Virtual Escape Room – Put your creative problem-solving skills to the test with a series of cryptic tasks, riddles and puzzles, with the goal of escaping our virtual room.
Virtual CSI – Do you think you and your team have what it takes to solve a murder? As a team, you will need to work together to pick information from witness statements and examine suspect interviews to find key evidence to crack the case.
Contact us if you're interested in organising a virtual event with Zing Events and getting 10% off!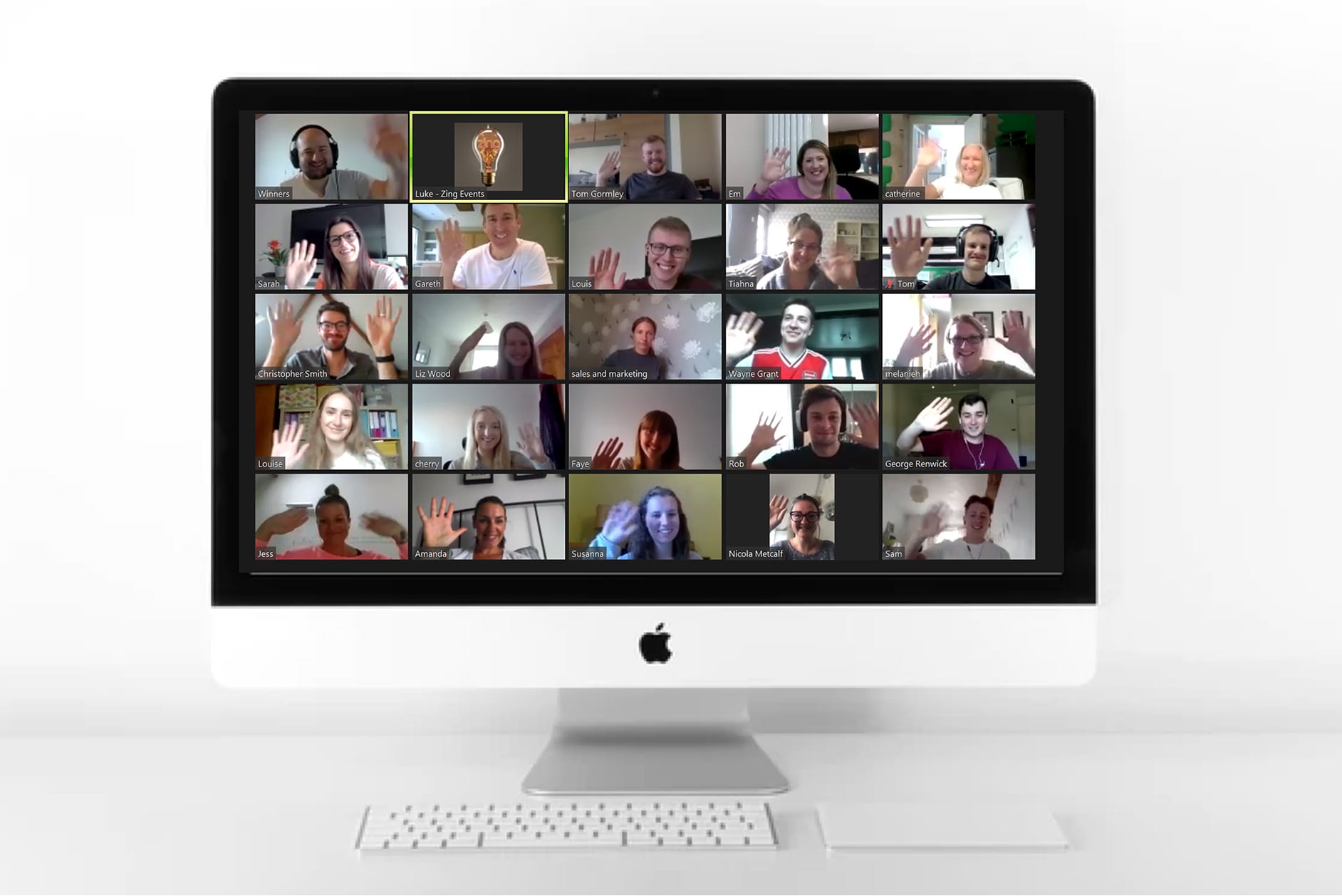 Back to top