Virtual meetings and conferences
Bespoke virtual and hybrid event solutions to make your event a creative and memorable experience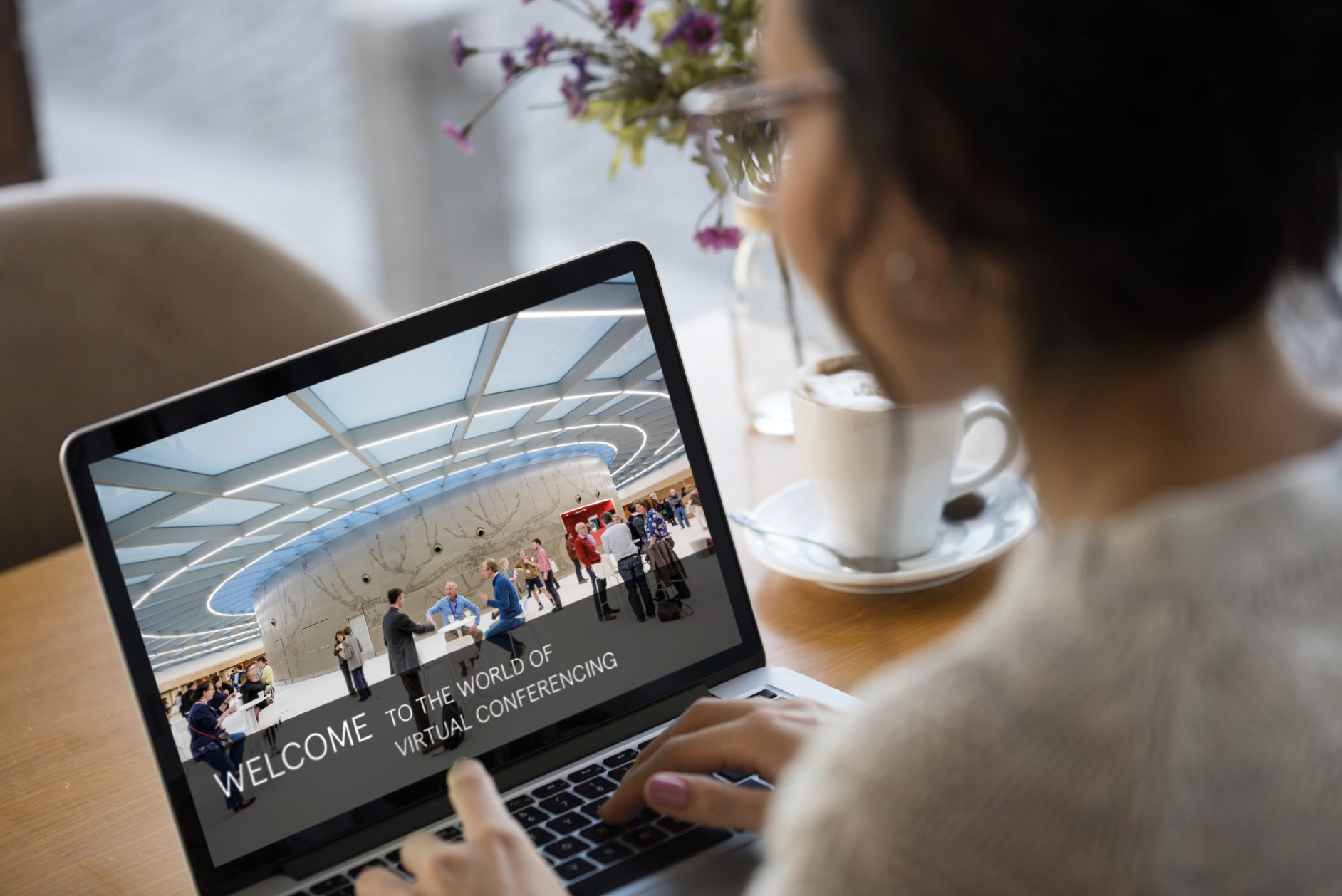 We understand the value of face-2-face events and interactions, but don't put your event plans on hold this year. Staying in touch with your colleagues and customers has never been more important. Hinxton Hall Conference Centre team understand that hosting a virtual event requires the same professional care and attention to make it a success – for you and your attendees. Our bespoke virtual and hybrid event solutions are provided in partnership with experienced technical provider Venue Audio Visual, to make your event creative, memorable and an actively engaging experience.
Our service
Your bespoke package will be tailored to your event requirements and budget. It can include a range of options, such as:
A secure, branded conference site for all your event assets, including posters, Q&As, and speaker biographies. Select from our library of inclusive images or provide your own.
Spatial Chat platform for networking and exhibitor sessions.
Live Q&A chat, with optional live polling.
Remote recording of talks, including video and audio optimisation, and presentation slides.
Editing of talks to create easy-to-navigate, titled sessions for on-demand viewing
following the live agenda.
Sponsor banners and customisable exhibitor pages.
Integration with EventBrite booking system
Analytics and post-event surveys/feedback
Discuss your event
Get in touch to discuss your virtual and hybrid event ideas. We'll be happy to talk through options, arrange a virtual 'walk around' of an online conference, and provide you with a quote.
Email: conference.centre@hinxtonhall.org
Call: 01223 495123
See also our Hybrid events and meetings offer.
Back to top